As a result of the coronavirus outbreak, many businesses and schools across the country have been affected by the virus. There's been a surge of demand for work-from-home and Study-at-home. SD-WAN is a new computer network technology that links corporate headquarters with branch offices and remote workers. The corporate shift to off-premise cloud computing services has been driving demand for SD-WAN products.
To fulfill the huge needs of SD-WAN appliances, acrosser Technology, a leading network appliance manufacturer in Taiwan, decide to offer a special white box solution for its customers. This white box solution including Acrosser's latest Intel ®Denverton Platform networking appliance, AND-DNV3N3, and ANR–DNV3N3 series, which are perfect for UTM, SD-WAN, SDN, NFV and v/uCPE and others.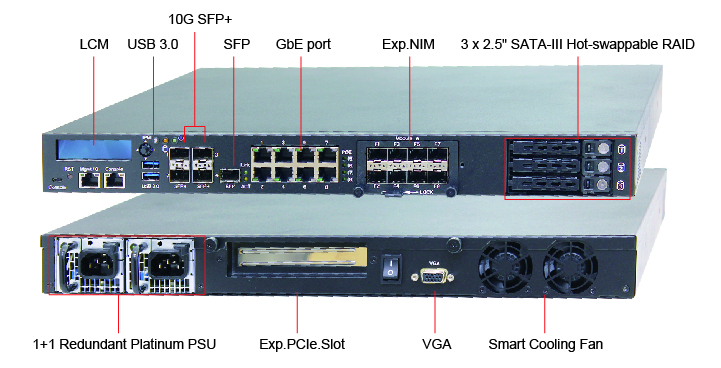 ANR–DNV3N3 is a scalable network computing white box solution  that can fit UTM, vCPE of SDN/NFV structure, fog node of cloud computing and IoT gateway. ANR–DNV3N3 can support cost-competitive gateway up to 16 core microserver, as network appliance or network server of virtualized network function. And ANR–DNV3N3 integrates more features like PoE, IPM2.0, even NIM into one device. All these advantages made ANR–DNV3N3 is the best fit for branch or SME offices.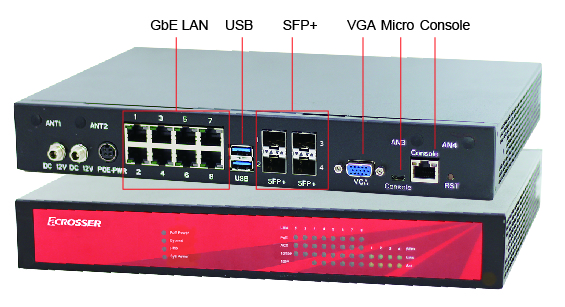 AND–DNV3N3 is a supplemental product for ANR–DNV3N3. It is a micro box form factor and designed for SOHO and small business. AND–DNV3N3 is perfect for UTM, vCPE/SD-WAN of SDN/NFV structure as well. It is more than a plain networking box; it can integrate various features like LTE, WLAN, PoE, L2 switch and redundant power. With these features, AND–DNV3N3 is an excellent choice for SOHO, SMB or branch offices.
Acrosser ANR-DNV3N3 Specification:
◇ Denverton Platform 1U IoT Gateway/Network Micro Server
◇ Intel® Denverton C3000 Platform
◇ 4~16 core SoC options
◇ 4 x UDIMM DDR4
◇ 1 x Exp. NIM (1G/10G/25G/40G Fiber/Copper/LAN Bypass)
◇ 1 x Mgmt. port (Reserved)
◇ 3 x 2.5″ Hot-swappable(Drive Bay),1 x CFast
◇ 2 x smart cooling fan
◇ 1+1 Rendundant PSU
Acrosser AND-DNV3N3 Specification:
◇ Denverton Platform Desktop Networking Server
◇ Intel® Denverton C3000 Platform
◇ 2~8 core SoC options
◇ 1/2 x SO-DIMM DDR4
◇ 1 x 2.5″ SSD, & 1 x CFast
◇ smart cooling fan(C3758)
◇ Fanless Design (C3338, C3558)
◇ Dual DC-in for redundancy
Acrosser Technology is helping enterprises provide remote working environments in coronavirus crisis, companies and institutions that have already moved to SD-WAN are finding it easier to implement remote working/studying in the face of the coronavirus epidemic and users have more capacity at home than in their offices. With the SD-WAN platform, companies, and institutions are getting better quality even for those users who are still on-site, and it's cheaper than MPLS.
For more product information and availability, please send your inquiry at:http://www.acrosser.com/inquiry.php
Subscribe to our social media sites and stay connected!
Please visit us @ the following social media sites:
Acrosser Twitter
Acrosser Youtube