The world-leading SD-WAN open source provider-flexiWAN allows HW vendors to pass through a carefully managed self-certification process.
It is a great honor for acrosser Technology to become the first recognized manufacturer, and Acrosser AND-DNV3N3 became the very first SD-WAN white-box to complete the whole process and approved by flexiWAN.
In 2020, Acrosser Technology launched a series of SD-WAN white box solutions including AND-DNV3N3, ANR-DNV3N, AD-4C, AR-8C. Among these SD-WAN white box solutions, AND-DNV3N3 Desktop Networking Appliance has recently approved by the leading SD-WAN open source provider- flexiWAN as its first hardware partner in self-certified HW devices. This had proved that the design and process capabilities of Acrosser Technology had reached world-class standards.
For more information, please refer to flexiWAN official website: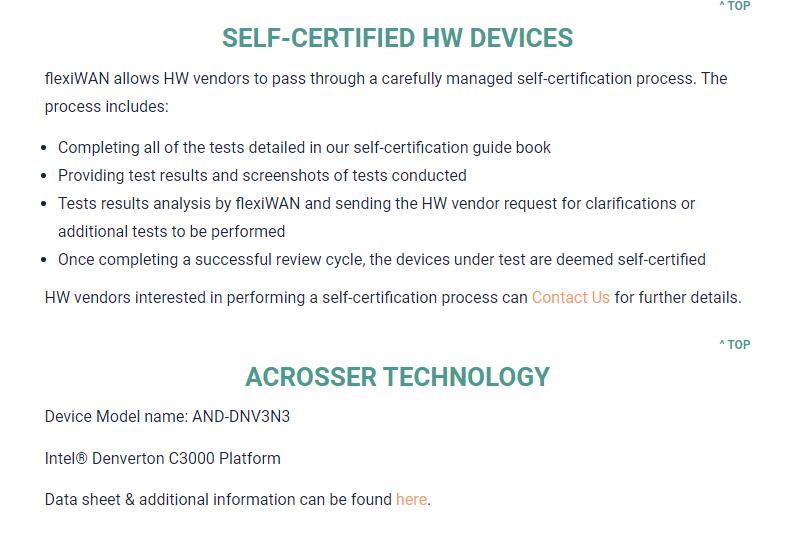 AND-DNV3N3 SD-WAN white-box major specifications:
1. Intel® Denverton C3000 Platform
2. 2~8 core SoC options
3. 1/2 x SO-DIMM DDR4
4. 1 x 2.5″ SSD, & 1 x CFast
5. Smart cooling fan(C3758)
6. Fanless Design (C3338, C3558)
7. Dual DC-in for redundancy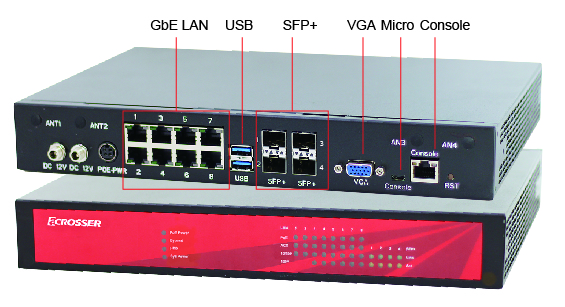 The AND-DNV3N3 offers a compact and unparalleled high-performance telecommunication experience. The optimized system design allows network systems to function in a smaller footprint and form factor. This outstanding network appliance equipped with the Intel® Denverton® C3000 platform; can deliver exceptionally high performance. As excellence network appliances, AND-DNV3N3 series support Intel® Denverton C3000 platform, 2~8 core SoC options, 1~2* SO-Dimm DDR4, 1×2.5" SSD & 1x CFast and dual DC-In for redundancy. Its strong networking ability can meet most of the enterprise-class customers' needs. It is also a great alternative for budget-conscious buyers.
This latest AND-DNV3N3 is a cost-effective Network security appliance that can offer stable performance with low power consumption, and is suitable in multiple security applications including network intrusion prevention, content filtering, data leak prevention, VPN, and unified threat management (UTM).
If you are interested in AND-DNV3N3, please contact with our agents or via our online inquiry system: http://www.acrosser.com/inquiry.html
Subscribe to our social media sites and stay connected!
Please visit us @ the following social media sites:
Acrosser Facebook
Acrosser Twitter
Acrosser Youtube
#Fanless Panel PC #Touch Screen PC #Stainless Panel PC #Panel Computers
Network Security Hardware, PC/104, car computer, Fanless Embedded Computer, ITX board,